[Event] Chem-Expo India 2023 in Mumbai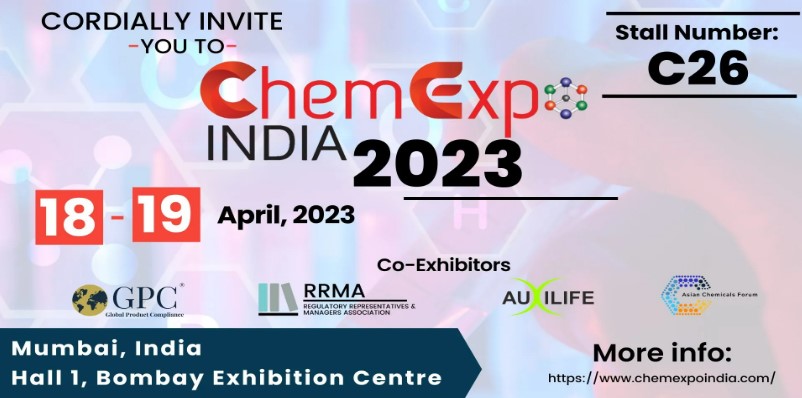 [Event] Chem-Expo India 2023 in Mumbai
20
20 people viewed this event.
Are you ready to take your chemical regulatory industry knowledge to the next level?
The Chemical Industry Event of the year is coming! Global Product Compliance (GPC) in collaboration with RRMA, Auxilife and ACF is thrilled to be exhibiting and speaking at ChemExpo India 2022 on April 18-19. Come visit us at Stand C26 to discover the cutting-edge services and solutions we can provide you.
Agrochemicals, Global Chemical Regulatory Updates, and ICMSR, all in one event. Save the Date and visit us! We also offer you to book free 15 minute meetings with us at our booth in advance, where our regulatory experts will discuss all of your compliance needs and questions with you. Please follow this lnk to book a meeting: https://meetings.hubspot.com/compliance7/chemexpo-15-minute-consultations
More information: https://www.chemexpoindia.com/