India notifies Quality Control Order for Rubber and Thermoplastic Hoses to WTO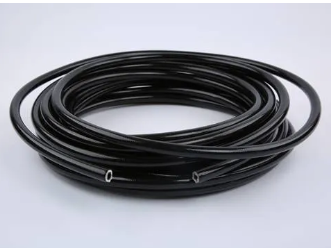 On 13 October 2023, the Indian Department for Promotion of Industry and Internal Trade (DPIIT) notified the World Trade Organization (WTO) of the Quality Control Order (QCO) for rubber and thermoplastic hoses. The final day for comments is 60 days from the date of notification. 
Rubber and Thermoplastic Hoses:
• Rubber and thermoplastic hoses are used in a variety of industries such as engineering machinery, mining, industrial applications, agriculture, aircraft ground refuelling/de-fuelling, and others.
• Thermoplastic hoses and hose assemblies are used in a variety of applications such as agricultural spraying, water discharge, motor vehicle fuel discharge, aircraft ground fuelling and de-fuelling, and so on.
A list of Indian Standards for various rubber and thermoplastic hoses can be found here.  All articles listed shall bear the Standard Mark under a license from the Bureau of Indian Standards (BIS) as per Scheme-I of Schedule-II of the Bureau of Indian Standards (Conformity Assessment) Regulations, 2018. 
Purpose
The purpose of this regulation is to prevent deceptive practices and to protect consumers, human health or safety, the environment and to ensure quality requirements.
Timeline
The QCO will enter into force 6 months after the date of publication in the Official Gazette.