India: Voluntary Code of Conduct for six chemicals not controlled under Regulation of Controlled Substances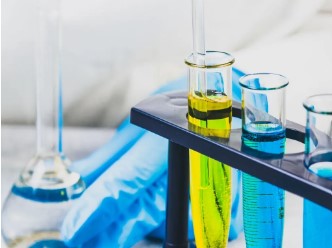 India is a party to the 1988 UN Convention against Illicit Traffick in Narcotic Drugs and Psychotropic Substances (NDPS). The convention regulates 33 chemicals, but so far India has only regulated 27 of these for international trade under the Narcotic Drugs and Psychotropic Substances (Regulation of Controlled Substances) Order, 2013 (RCS). 
Chemicals not controlled under RCS
The 6 chemicals that India does not regulate are:
Since these chemicals are regulated internationally under the NDPS, many countries are getting no objection against Pre-Export Notifications (PENs) issued to them before issuing an Export Authorization, and in cases of import, some countries may reject the import consignment because they don't have a No Objection Certificate (NOC) from the exporting country. Consequently, trade may encounter numerous challenges when it comes to clearing import and export shipments containing these chemicals.
Notice from Central Bureau of Narcotics
To promote smooth trade involving these 6 chemicals around the world, the Central Bureau of Narcotics (CBN) released a public notice on August 08, 2023. In this notice, they suggested that companies that are encountering trade-related difficulties should adopt a voluntary code of approach by reaching out to the CBN via e-mail at narcommr@cbn.nic.in (with a copy sent to iccmumbai@iccmail.in). On a case-by-case basis, companies can provide minimal documentation, including the Know Your Customer (KYC) for to get a letter or communication saying these chemicals are not regulated in India. 
Voluntary practice
Members of the Indian Chemical Council are encouraged to adopt voluntary practice when it comes to importing and exporting these six chemicals, aiming to mitigate any potential challenges in the global trade of these substances.