India implements Green Credit Rules 2023 to promote Green Credit Program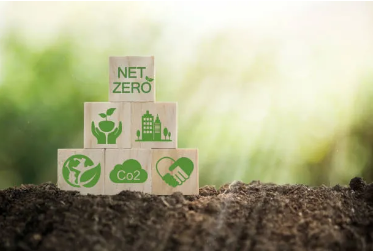 On 12 October 2023 the Ministry of Environment, Forest and Climate Change (MoEFCC) officially promulgated the Green Credit Rules, 2023. The Rules were published in the Gazette of India and came into force on the same day. The Green Credit Rules are being implemented to promote the Green Credit Program which aims to promote environmental preservation and sustainability through market-driven strate.
LIFE campaign
The Government of India has initiated the 'LiFE' (Lifestyle for Environment) – 'Environmentally Sustainable Development Policy' as a movement to promote environmental protection and sustainable lifestyles based on the traditions and values of conservation by motivating consumers and the public to adopt behavioural changes that promote environmentally friendly actions.
The Green Credit Rules, 2023, may provide derive cost benefits to environmentalists who reduce such carbon emissions and to the green credit breeding industry.
Green Credit programme
Any person or entity may take any measure for the purpose of protecting, preserving or conserving the environment. The measures referred to may include the following activities, namely:
Tree plantation
Water management
Sustainable agriculture
Waste management
Air pollution reduction
Mangrove conservation and restoration
Eco mark label development
Sustainable building and infrastructure
Green Credit Certification
The process for obtaining Green Credits for the activities mentioned above is as follows:
A person or entity wishing to obtain green credit shall register the activity with the Administrator.
An application for registration shall be submitted to the Administrator electronically through a website established by the Central Government for this purpose.
The Administrator shall arrange for verification of the activity by a designated agency.
Upon successful verification the Administrator will issue a Green Credit Certificate to the applicant.
Methodology
The Administrator determines the formula for calculating green credits and the process for generating them. It is based on the equivalent use of resources, size, scope, and other relevant factors required to achieve the intended environmental result. The Administrator shall also specify the process for reviewing and verifying activities.
Trading
The Administrator will create and manage a trading platform where green credits can be bought and sold in order to facilitate trading. A Green Credit Registry has also been developed to track the issuance of Green Credits.
The full text of the Green Credit Rules, 2023 can be found here.