Public Consultation on Standard for Plastic Bottles for Water in India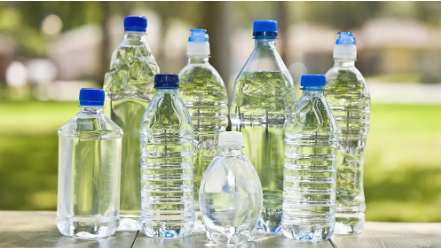 On October 13, 2023, the Bureau of Indian Standards (BIS) opened a public consultation on a standard for plastic bottles and containers used for packaging natural mineral water and drinking water.  The last date for comments is December 12,2023. 
This standard specifies the raw material requirements, dimensional and performance requirements, and test methods for plastic containers used for packaging natural mineral water and packaged drinking water, excluding flexible pouches, polymeric layers inside metal cans, and paperboard-based packaging materials.
Scope:
This standard covers the specifications for the raw materials, dimensions, performance requirements, and test procedures applicable to plastic containers, such as bottles, jars, and cups, including their respective closures fabricated from materials like Polyethylene (PE), Polyethylene Terephthalate (PET), Polypropylene (PP), or Polycarbonate (PC).
Materials for containers and lids:
The standard requires that the plastic containers shall be made of the materials listed below which must conform to the relevant Indian Standards.
Polypropylene (PP) – IS 10910
Polycarbonate (PC) – IS 14971
The container must have a lid made of one of the following materials:
Aluminium sheets coated with food grade lacquering on the inside.
Plastic such as High-Density Polyethylene (HDPE) or Polypropylene
A combination of plastic and metal
Each container and lid must be marked with the name of the material (PET, PE, PP, or PC), as well as the batch and code number. In addition, it should be marked with its recycling symbol and recycled content as required by IS 14535.
Polymer film used to coat aluminum foil must meet IS 8970:1991 and IS 10910:1994 criteria for safe usage in contact with food and drinking water.
The guideline excludes biodegradable and compostable plastics, as well as flexible pouches used as water containers.
Migration limits:
The standard establishes the following permitted limits for heavy metals in containers and lids. The limits are set by the Food Safety and Standards (Packaging) Regulations, 2018.
| | | |
| --- | --- | --- |
| Sr. No. | Substances | Maximum Migration Limit (mg/kg) |
| 1. | Barium | 1.00 |
| 2. | Cobalt | 0.05 |
| 3. | Copper | 5.00 |
| 4. | Iron | 48.00 |
| 5. | Lithium | 0.60 |
| 6. | Manganese | 0.60 |
| 7. | Zinc | 25.00 |
| 8. | Antimony | 0.04 |
| 9. | Phthalic acid, bis(2- ethylhexyl) ester (DEHP) | 1.50 |
Timeline:
Last date for submitting comments is December 12, 2023.