India introduces new E-waste rules proposing average lifespan for electronic products to curb environmental damage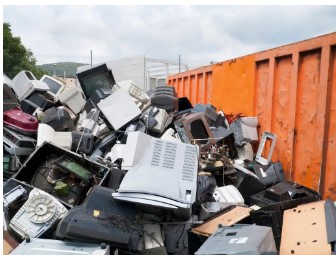 2023-04-19 CPCB
CIRCULAR ECONOMY ELECTRICAL & ELECTRONICS
On 21 March 2023, a draft proposal was released by India's Central Pollution Control Board (CPCB), that specifies the average lifetime of products under the E-Waste (Management) rules, 2022. On 1 April 2023, this came into force.
E-waste management refers to the process of properly disposing of electronic waste, which includes any electronic device or component that has reached the end of its useful life. Some strategies of E-Waste management are as follows:
Reduce: The first step in e-waste management is to reduce the amount of electronic waste generated.
Reuse: Reusing electronic devices and components is another way to reduce the amount of e-waste.
Recycle: Recycling is the most common and effective method of managing e-waste. It involves extracting useful materials such as metals, glass, and plastics, which can be used to manufacture new products.
Disposal: If electronic devices cannot be reused or recycled, they should be disposed of properly.
In short, e-waste management is crucial for protecting the environment and human health. Byreducing, reusing, recycling, and properly disposing of electronic devices, we can minimize the negative impact of e-waste and create a sustainable future.
From 2023 onwards, Producers must comply with the E-Waste recovery targets set up by the E-Waste (Management) rules and the average lifetime of products is used to calculate these targets. Below is the recycling rate given which the producers are required to reach:
| | |
| --- | --- |
| Year (Y) | E-Waste Recycling rate |
| 2023 | 60% |
| 2024 | 60% |
| 2025 | 70% |
| 2026 | 70% |
| 2027 | 80% |
| 2028 onwards | 80% |
The average life for 85 categories of EEE items is proposed. A few examples are given below and the complete list can be found here: link: openpdffile.php (cpcb.nic.in)
Categories
Items
EEE code
Average life in years (X)
Information technology and telecommunication equipment
Tablets, I-PAD
ITEW19
5
Scanners
ITEW21
5
Routers
ITEW22
10
Consumers Electrical and Electronics and Photovoltaic panels
Radio Sets
CEEW7
8
Video cameras
CEEW9
5
Audio amplifiers
CEEW12
7
Large and small Electrical and Electronic equipment
Large cooling appliances
LSEEW1
10
Freezers
LSEEW2
10
Clothes dryers
LSEEW4
10
E-Waste recycling target is calculated as per the rules by multiplying sales volume of EEE item in year (Y) and E-waste recycling rate.
Example: Recycling target for the above EEE item "scanners" in 2023 can be calculated as follows:
E-Waste recycling rate in 2023: 60 %;
The average life of a scanner: 5 years;
The sales volume in 2018 (2023 – 5): 1500 kg;
E-Waste recycling target for the scanner: 1500 kg X 60% = 900 kg