Standard for surface cleaners containing QUACs to be revised by India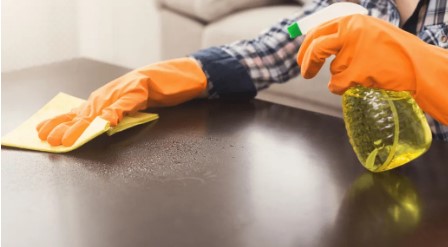 At the end of June 2023, the Bureau of Indian Standards (BIS) published a draft amended standard for surface cleansers that contain quaternary ammonium compounds (QUACs). BIS is accepting comments on the draft until August 31. This is the standard's first change since 1996. In this first revision, the requirements for total non-volatile matter, pH and QAC content have been modified. Furthermore, the packing and marking clauses have been updated.
QUATs are antibacterial agents that can be added to conventional liquid cleaners based on soap and detergents to deal with bacteria. A product of this type helps to create hygienic environment through cleaning and reducing the effect of bioburden (i.e. the number of bacteria living on a surface that has not been sterilized). The quaternary ammonium compounds (QAC) may be cetylpyridinium chloride, cetalkonium chloride, benzalkonium chloride, or any quaternary ammonium compound, suitable for the purpose. 
The following are the suggested specifications for cleaners containing QUACs:
| | |
| --- | --- |
| Characteristic | Requirement |
| QUAC content | Minimum of 0.10% by mass |
| Total non-volatile matter | Minimum of 2% by mass |
| Acidity (pH) | Between 4 to 11.5 |
The draft standard indicates that the cleaners containing QUACs should be contained in glass bottles or suitable plastic containers, provided with a pilfer proof cap made of either metal or plastic and be marked with the following:
a) Indication of the source of manufacture
b) Net content of the material
c) Name of the material
d) Month and year of manufacture, and Batch No. or Code No.
e) Direction for use
f) Cautionary label 'DO NOT MIX WITH HOUSEHOLD SOAP AND DETERGENTS'.