International chemical safety cards training to be conducted in India in 2023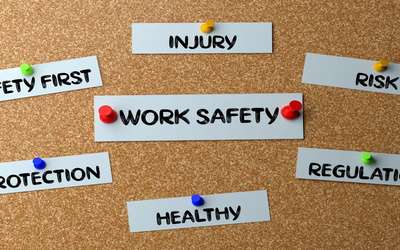 In the upcoming year 2023, the Indian Department of Chemicals and Petrochemicals (DCPC) is expected to commence workplace training in the use of international chemical safety cards (ICSCs). A non-binding memorandum of understanding (MoU) for the use of ICSCs was signed on 27 July 2022 between the DCPC and WHO's International Labour Organization (ILO) during a seminar on the safe use of chemicals at the workplace. On the same day an information note about the cards was published on the DCPC website.
The safety cards have been developed by the World Health Organization (WHO) and the ILO in collaboration with the European Commission. They will be used to provide workers with concise safety, hazard and health information on chemicals used at the workplace.  
This training program will be carried out with assistance from the ILO, which includes the training of trainers to ensure the initiative is sustainable for the long-term. The program will be delivered to the industrial workers at all levels.
The training-language can be the barrier for some workplaces. Even though a full set of safety cards can be accessed in the English language, only some cards are available in two Indian languages-Hindi and Urdu. The translations into other languages will depend on the demand of the Ministry.
The International Labour Organization will use the DCPC's network of industry associations to educate workers at small and medium enterprises (SMEs) on chemical safety and health risks. It is the plan of the organization to run mock safety drills, conduct participatory risk assessments, and teach staff about the practical applications of the ICSCs.